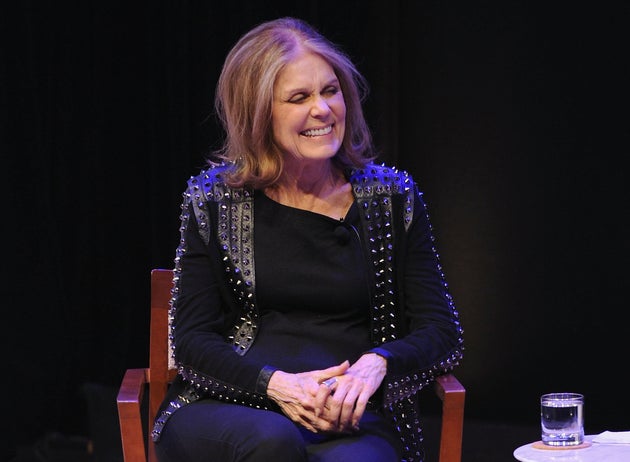 Craig Barritt via Getty Images
Card playing in American politics is a big deal. Standing up against racism means you're playing the race card. If you support Muslims, you gotta be playing the religion card. And lately you're either playing the man card or the woman card. Who else but Donald Trump would come up with the woman card in his feeble attempt to put Hillary Clinton in her place. The Donald should have known better, but then he repeatedly demonstrates that he's not very bright; whereas, Hillary is known for her intelligence, knowledge, experience, and grasp of the important issues in the political arena. She's also a sharp card player. "Deal me in," she chided Trump, reminding him of the strong positions she's taken in support of sisterhood, which Robin Morgan continuously reminds us is a powerful force to be reckoned with. Yes, indeed, Donald: Sisterhood is powerful!
Since attacking Hillary the other day, Donald Trump has been introduced to the powerful sisterhood of Hillary and Gloria Steinem - Steinem didn't miss a beat in suggesting that Donald plays a number of cards, including the masculinity and testosterone cards - she backed off that one as she recalled that both genders have testosterone - I didn't know that until I read this article by Emma Gray, Huffpo's executive women's editor:
Gloria Steinem has strong feelings about Donald Trump, and unsurprisingly, they're not glowing.
During the Wednesday night premiere of her powerful new docu-series for Viceland, "WOMAN," Steinem did not mince words about Trump's misogyny. The feminist icon responded to the presumptive GOP presidential nominee's assertion that Hillary Clinton plays the "woman card."
Read more: